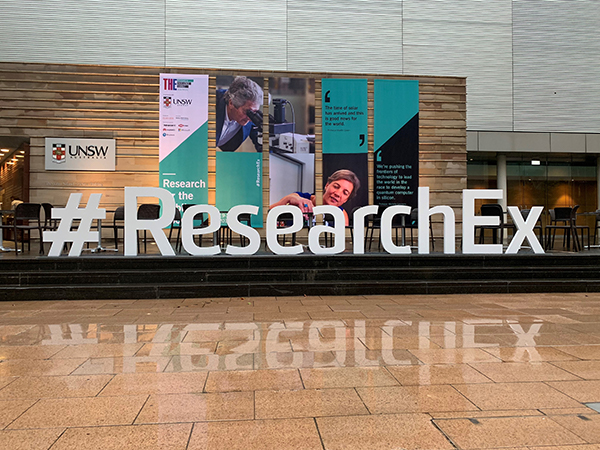 University of NSW / Research EX – SW Newtown (Events)
The Challenge
The UNSW client was looking for a WOW factor as the conference was it's first collaboration with The Times Higher Education. The conference was to discuss and understand the challenges & opportunities of signage re-usable for the next conference.
The Solution
SIGNWAVE came up with the larger than life #ReaserchEX as the main stage sign. Surrounding the main outdoor stage with printed and installed fabric back-drops and free-standing flags leading the delegates up the main path to the stage.
SIGNWAVE also built the registration desk & backdrop using their CNC router and aluminium frame. There were various wayfinding signage solutions and a massive media wall for the delegates to promote the event on social media.
In regards to the green factor SIGNWAVE are able to provide re-usable hardware that could easily updated for the next event.
The Result
It was hard to gauge if the signage increased the attendance as it was a new event for UNSW. It did however set a high standard for future years. UNSW have now locked this in as an ongoing event due to the great feedback from the attendees.