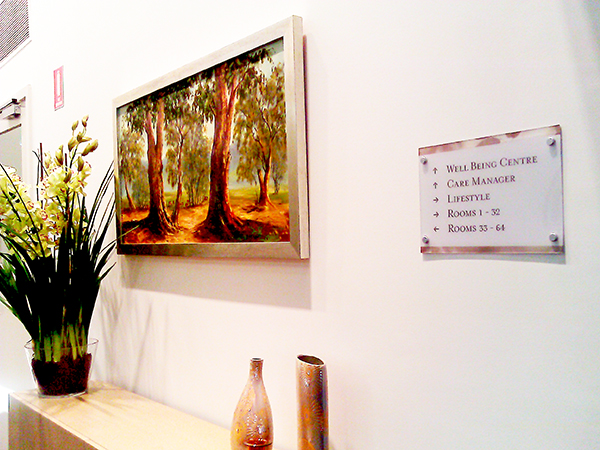 Southern Cross Care – SW Hawthorn (Aged Care)
The Challenge
Southern Cross Care were in the process of building a new facility and looking for a visual communications partner to consult with them and to deliver a full suite of signage solutions for the premises - site, wayfinding, safety, directories and room identification signs. The brief called for signage to complement the décor: intimate, homelike and welcoming – avoiding anything sterile and impersonal.
The Solution
"A huge part of the planning process is consulting the property plan, and working my way through it thoroughly to determine signage needs and areas requiring communication with residents, visitors and staff."
Following the initial consult session, SIGNWAVE presented Southern Cross Care with a full plan for a suite of signs and work began.
The Result
SIGNWAVE was able to create an intimate, homelike, welcoming environment for residents, staff and their visitors.