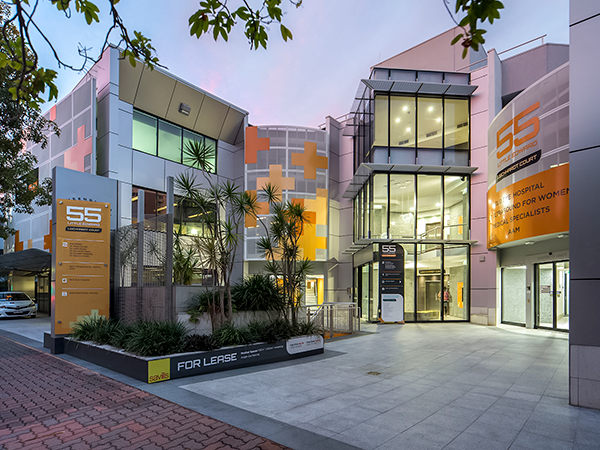 Generation Health Care – SW South Yarra (Health Care)
The Challenge
Generation Healthcare had purchased two buildings in Brisbane to fit out for healthcare office spaces. The local council was refusing to recognise the buildings as two different street addresses and therefore patients were confused as to which building their healthcare professionals clinic was located in. The client wanted a way to distinguish the separate buildings to help their patients.
The Solution
SIGNWAVE worked with the designer and client to spec the project materials and signage requirements to create a way finding solution so that patients could clearly identify which building they needed to go to.
This was achieved through a collaborative process which generated the idea to colour code the buildings, one orange and the other blue. We created external and internal way finding solutions with acrylic directory boards, vinyl door wraps, external pylon directory signs and also provided the coloured coded identification signage for the outside of the building using different patterns.
The Result
After completing the signage, SIGNWAVE spoke with the facility manager who noticed a massive improvement in building identification reflected in a significant reduction of the number people asking for directions or going to the wrong building.
The building was also re-valued after the signage was completed and there was a multi-million dollar increase in the property valuation.