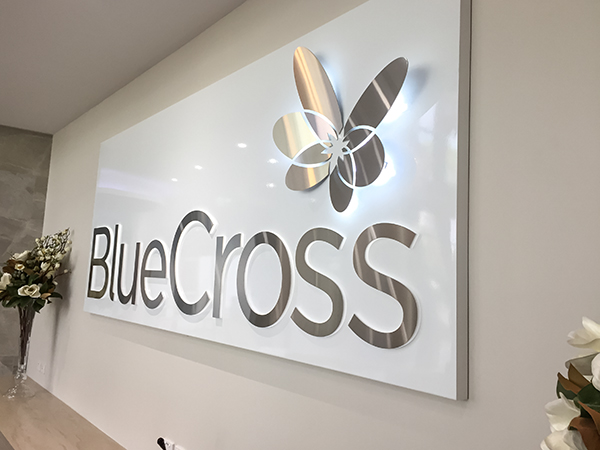 Blue Cross Aged Care – SW Hawthorn (Aged Care)
The Challenge
Blue Cross built a high end residential aged care facility. They wanted signs that complimented the quality of the build, that were practical on an operational level, but didn't want signs that would be intrusive. A key objective was to make sure that residents would not feel like they were in an institution. Sign design and choice of materials to make the signs also had to take into consideration residents living with dementia.
The Solution
SIGNWAVE solved the challenges that they faced by working very closely with the client, the interior designer, a dementia specialist within the client organisation.
The sign package included: way finding signs, including wall graphics, room identification, branding, privacy frosting, statutory signs and branding.
The Result
SIGNWAVE produced a comprehensive sign package that met the challenges of moving people through a complex multi-level environment, that complimented the build and the interior décor, operational requirements, assisting people with specific needs and reflected the client's position within the market place.