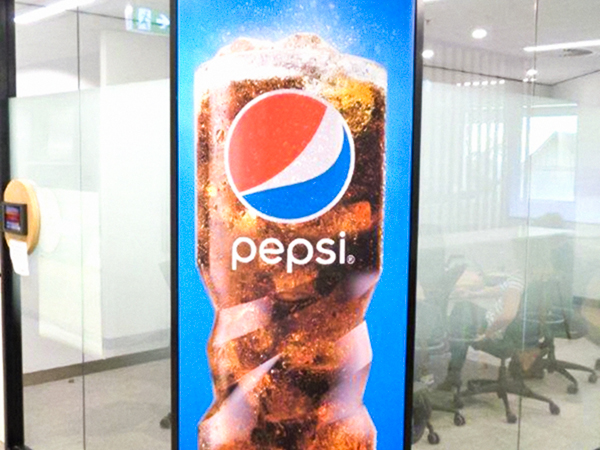 Pepsico – SW Artarmon (Corporate)
The Challenge
When Pepsico moved offices, they required a complete fit out of their internal office space. They wanted to enhance the look of the office and provide an environment that was uplifting to their staff and clients. There were a variety of images available from their American head office and they wanted to create a different colour scheme on each level that matched their individual brands.
The Solution
SIGNWAVE reviewed the furnishings on each level and suggested the colour schemes for each level to matched the furnishings. The client originally wanted a blue top level however there were a lot of orange/salmon coloured lounges in this space so SIGNWAVE suggested this become the "orange" (Gatorade) level. There was then a blue Pepsi level, Green Mountain Dew level and a black and white level.
SIGNWAVE used standard SAV with gloss laminate for the wall graphics.
The Result
SIGNWAVE were told by the marketing manager that this provided great brand recognition for their organisation. Staff also told of their excitement in seeing the new signage and the client advised us of how this had increased staff morale and brought new life to their work environment.