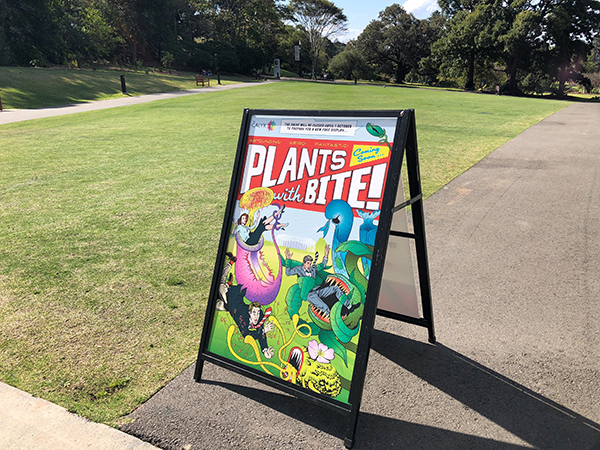 Royal Botanic Gardens Sydney / Plants with Bite – SW Newtown (Exhibition)
The Challenge
The exhibition was being held in a central location within the Botanic Gardens and the client needed to draw in visitors from the Sydney Opera House and surrounding areas. The signage also had to be durable and long lasting.
The Solution
SIGNWAVE produced and installed a wide variety of signage through out the Botanic Gardens. The signage solutions included floor graphics applied to footpaths, Free standing A-frames and banners, along with pylon signs.
The Result
The client was extremely happy with the signage produced and installed, not only did it direct visitors to the exhibition, it also lasted for the 12 months that it ran.