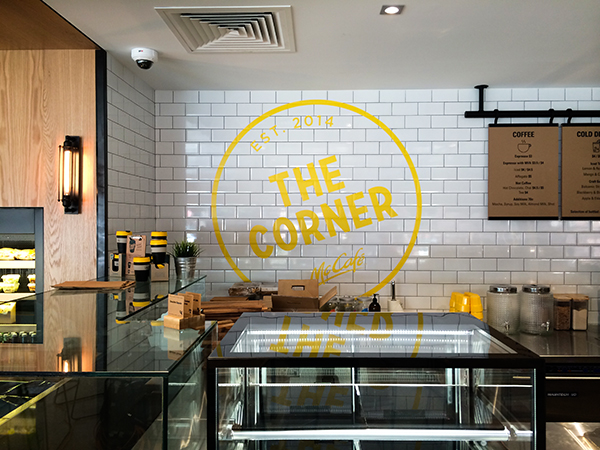 The Corner / McDonald's – SW Newtown (Restaurant)
The Challenge
The McDonald's team came to SIGNWAVE with a brief for a new concept café, which would require a very different menu and service style. SIGNWAVE was called upon to provide interior décor visual communication solutions that complemented the atmosphere and style; designed to look industrial but clean.
The Solution
SIGNWAVE produced 3D drawings with measurements detailing not only how each application would look, but how they would be assembled and installed, so the client knew exactly what they had in mind and to demonstrate their understanding of the brief and their ability to deliver.
SIGNWAVE created unique signage that could be hung from the ceiling and interchanged throughout the day as well as other restaurant graphics and applications all on recycled and recyclable materials. The menu signs were completely customised for McDonald's by SIGNWAVE.
The Result
The Corner is a McDonald's restaurant like no other and it came together professionally and efficiently. "The entire project was implemented in less than two weeks. Not only was the client thrilled with what we were able to design and produce so quickly, the design team that came up with the initial creative were equally happy."